Hello! Tasteful Editing is owned by Jenna Nelson. I am an experienced developmental and copy editor with specialties in:
cookbooks and food writing
mind/body/spirit
wellness
gardening
For examples of my work, see my portfolio page. I work with large publishers and small presses, best-selling authors and first-time writers. To get in touch, email jenna AT tastefulediting.com

Meet Your Editor: Jenna
I began editing fourteen years ago because I enjoy helping authors set their readers up for success. I like being a part of the team that turns a manuscript into a finished book. I learn something new from every project, and it seems like there is always a new trend or ingredient to keep things interesting.
I develop projects that help readers unlock their inner strength, set intentions, and invite healing. I edit food and cookbook manuscripts of all kinds—from Texas barbecue to cannabis cocktails to vegan baking. I also specialize in projects that inspire readers to explore the natural world. I enjoy working with authors who help their readers make lifestyle changes and reach challenging new goals.

Editing certificate, University of Chicago (developmental track)
Developmental Editing, Author-Editor Clinic
Plain Language certificate, Simon Fraser University
Copyediting certificate, UC–San Diego
Indexing, UC–Berkeley

PhD, Emory University
MA, Université de Montréal
BA, University of Pittsburgh
Jenna is an amazing editor, driven to improve the meaning and material in the author's voice. She's not content until both the publisher and the author are. Highly communicative, and with an intelligent and compassionate book-side manner, working with Jenna is a wonderful experience that I wish every author could share.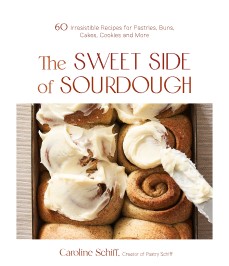 It was a pleasure to see Jenna copyedit one of the cookbooks I co-penned. Her expertise, attention to detail, and respect for the message to be conveyed, all greatly helped make the book even better than I hoped for. I look forward to working with Jenna again soon!
For me, cookbook editing is a perfect combination of the things I know and enjoy.
I am the daughter of a food scientist. While I was growing up, I learned about ingredients in our backyard garden, and I learned to cook using the industrial stand mixer in our kitchen. I am an active, lifelong home cook.

I am involved in food communities. I serve on the board of directors for the Maine Federation of Farmers' Markets, a statewide nonprofit dedicated to supporting Maine's farmers, strengthening our local food network, and fighting food insecurity in our state. I am also a member of the International Association of Culinary Professionals.

I test recipes for some outstanding cookbook authors. Recipe testing helps me approach every project with even more appreciation for the author's creativity and hard work.

I understand the chef and the home cook, and I know how to balance their needs on the page. For every editing project, I work to ensure that every page is clear, complete, and engaging. I apply your house style carefully, and I work with authors productively. I have extensive experience with special diets (e.g., vegan, vegetarian, raw, Paleo, AIP, and Keto). I am comfortable working with nutritional analysis, metric conversions, and complex methods.
Jenna was a complete pleasure to work with. She gave me exactly what I wanted and worked very quickly with my timeline. She was professional, friendly, and highly efficient. But what I appreciated most about working with Jenna was her constant communication. I always knew exactly where we were in the process. Thanks for the great experience Jenna!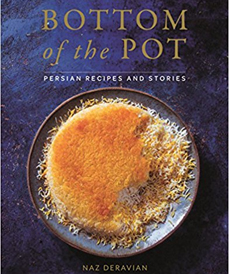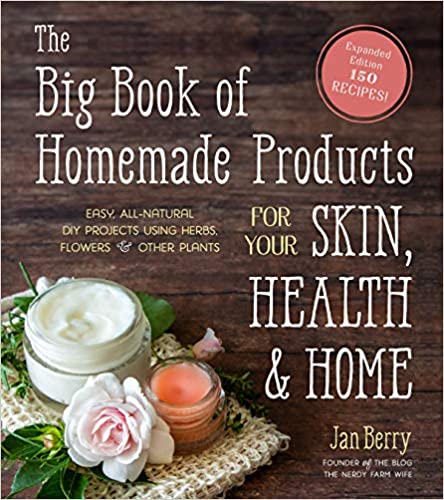 Quality Work
Excellent nonfiction developmental editing and copy editing with reliable turnaround times

Author-Friendly
A flexible editor who enjoys working with authors to make every book the best it can be
Excellent Service
Timely updates to the project manager during the edit and a tailored style sheet to help your proofreader and indexer work efficiently
When I am not digging through style guides and working with awesome authors, I enjoy life in Maine with my husband, Russell Patton, and our amazing little dog. We like running, hiking in Acadia, and going to see live music—anything from Nick Cave to the Bangor Symphony Orchestra.
Learning: The Healing Wisdom of Africa by Malidoma Patrice Somé
Reading: Absolutely on Music: Conversations with Seiji Ozawa by Haruki Murakami
Listening: Mika Vainio // Einstürzende Neubauten // field recordings
Watching: Where Is the Friend's Home? by Abbas Kiarostami
Cooking: The Georgian Feast: The Vibrant Culture and Savory Food of the Republic of Georgia by Darra Goldstein
Running: MDI half-marathon (October) & the Millinocket half-marathon (December)